Frequently Asked Questions
Our crew get asked dozens of questions every day, some quirky some quite intelligent, some just plain entertaining. But as they say, there is no such thing as a dumb question so don't be too scared to ask. If you don't find what you want to know send us an email or give us a call on (07) 4030 7990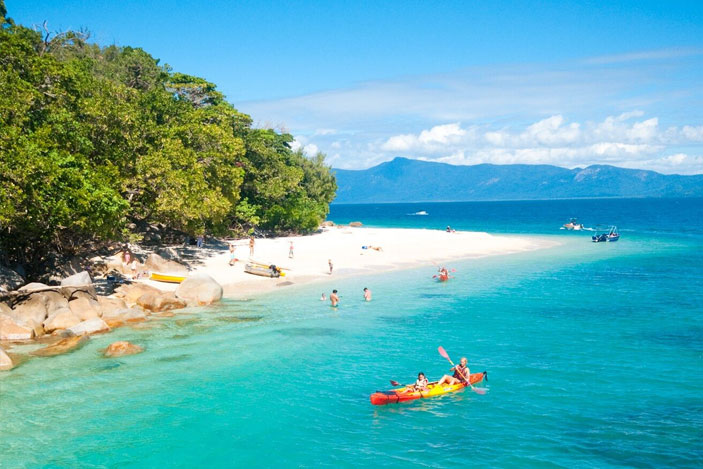 Weather
Hopefully not. This depends largely on the individual. Travelling on our fast, stable boats ensures the smoothest possible ride. If conditions are forecast 15 knots or below it will generally be smooth going.
At 20 knots and above it can get a little bumpy at times however our skippers are skilled in picking the best route to our destination. If you are prone to other common forms of motion sickness such as travelling in a car or plane you may wish to take precautions such as a sea sickness tablet approximately 30 minutes prior to departure for maximum benefit.
December-February: 29c, 83f
March-May: 25c, 76f
June-August: 22c, 72f
September-November: 25c, 76f
Yes. The island has plenty of trees inland and spots around the beach to seek shelter. The lyrca stinger suits are great sun protection too.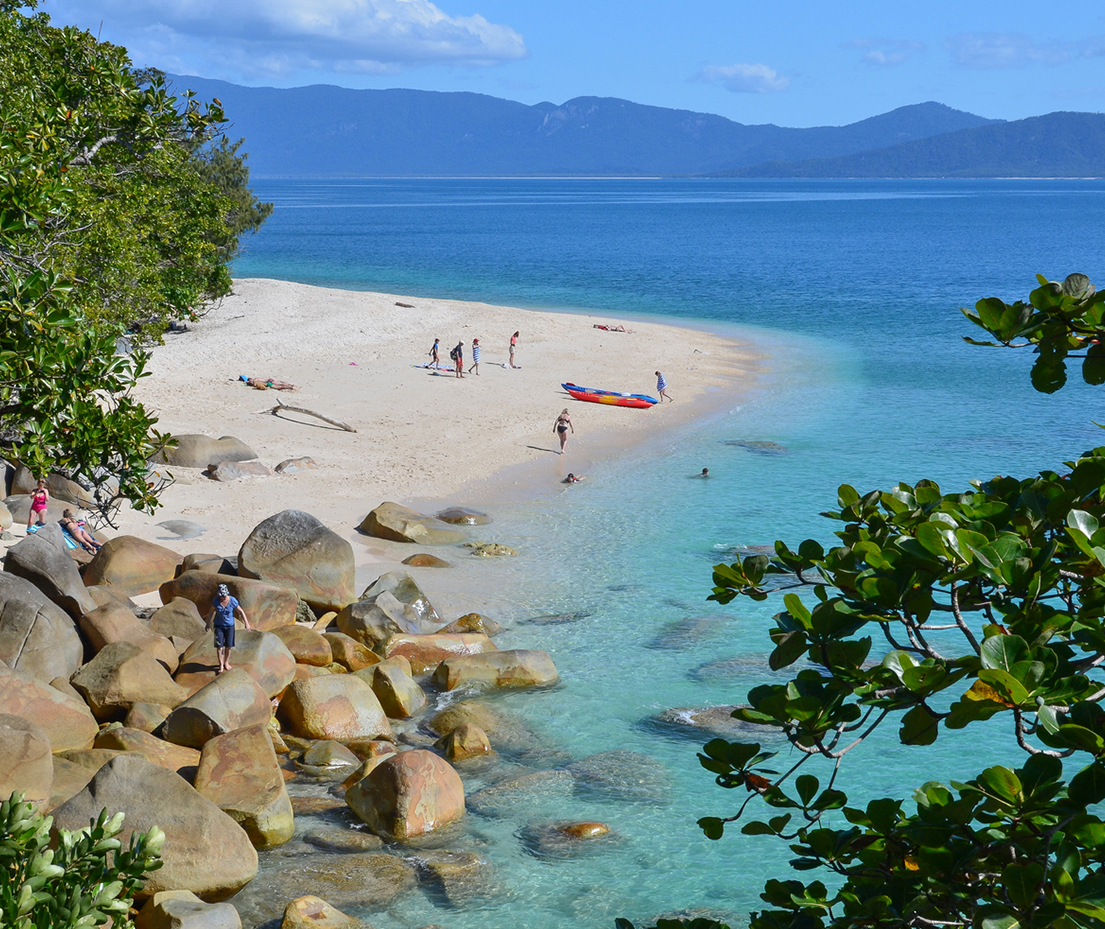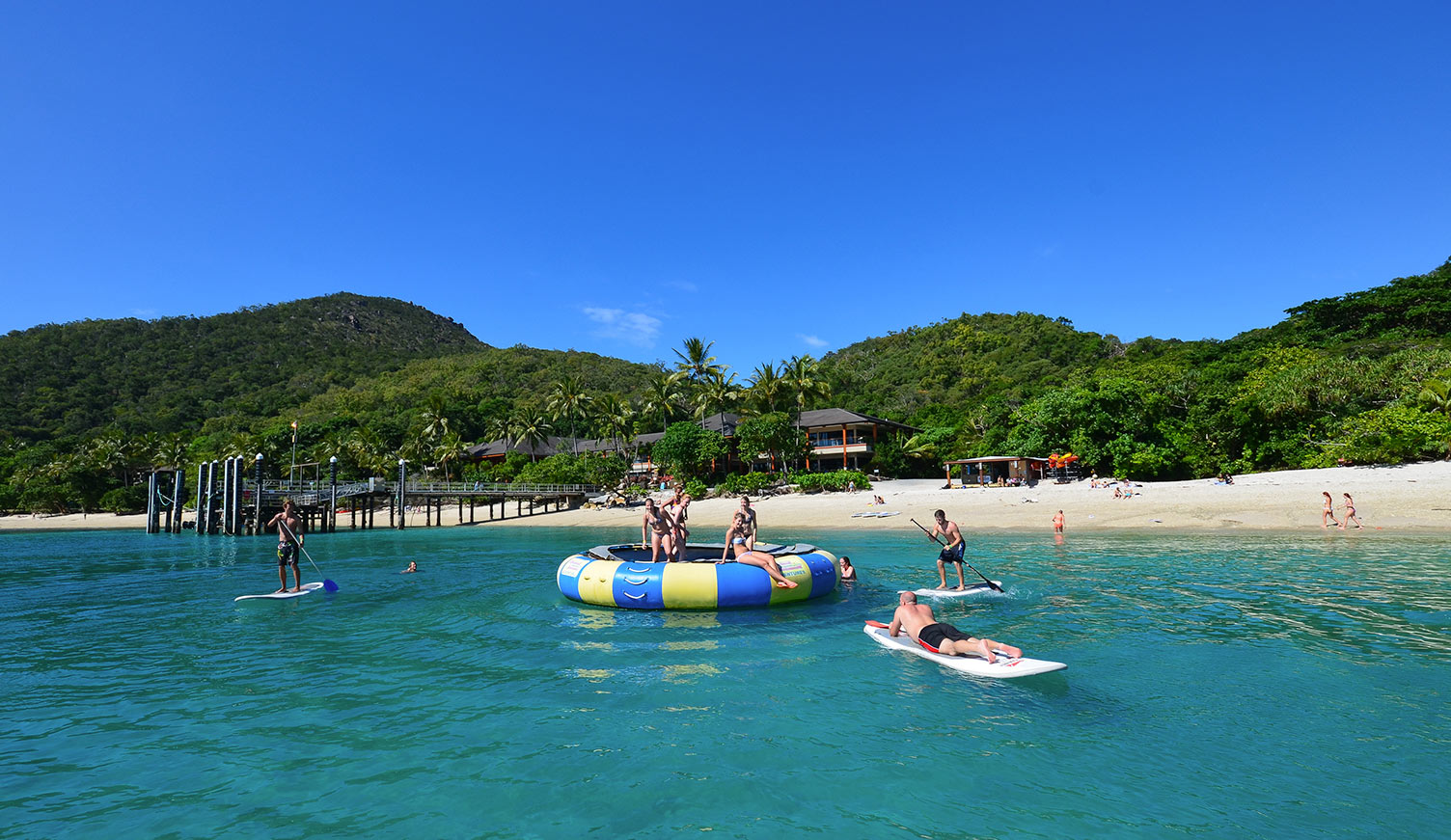 Booking Information
Bookings cancelled less than 24 HOURS before the tour departs will forfeit 100% of the total price paid (subject to any fees or penalties imposed by an operator other than Fitzroy Island Adventures). If you need to reschedule or cancel due to an emergency or for medical reasons, please contact our team as soon as possible. If Fitzroy Island cancel due to weather, you will be given the option to reschedule to another date or be refunded.
Experience Co were disappointed by Fitzroy Island Resort's short sightedness in trying to enforce a $10 levy on customers going to the island. Fitzroy Island is a National Park with a wide range of public assets that everyone is entitled to have access. This includes public moorings, a jetty, campground and toilets, and walking trails. Experience Co are committed to ensuring our customers have the opportunity to experience the island, our activities at the beach hire and one of Australia's best voted beaches at Nudey Beach. We would welcome further discussions with island stakeholders to achieve a sustainable outcome.
A fee will apply to the facilities at the Resort, Raging Thunder / Fitzroy Island Adventures guests will still be able to use the public facilities at the camping ground at no further charge. Please see the map on the left hand side for details. We thank you for your continued support of Fitzroy Island Adventures, Raging Thunder Adventures & Experience Co
To keep your day as safe as possible there are a few restrictions you should be aware before making your booking:
We highly recommend having your own travel insurance
Those under 16 must travel with a guardian or parent
You must check-in at the Cairns Reef Fleet Terminal located at 1 Spence Street no later than 20 minutes before your departure
The beaches on Fitzroy Island are not patrolled by surf life savers
Marine stingers are present in tropical waters from November – May and you will be provided with a stinger suit for use while snorkelling during this period
Book your Fitzroy Island Adventure today